White-Collar Criminal and Government Enforcement Defense
In our white-collar criminal defense and government regulatory practice, some of our accomplishments include the following:
Won an insider trading trial against the SEC on behalf of a former Wells Fargo trader.
Won appeal of trial win in insider trading case in front of the Commission over the objections of the SEC Enforcement staff.
Advise a former cryptocurrency exchange employee as part of an investigation by the U.S. Attorney's Office for the Southern District of New York regarding alleged market manipulation of cryptocurrency exchanges.
Obtained immunity on behalf of three current/former employees of a public company in connection with a prosecution by the U.S. Attorney's Office in Boston in connection with an alleged bribery, conspiracy and wire-fraud scheme involving a proxy-solicitation firm.
Obtained a sentence of probation with no prison term on behalf of a criminal defendant indicted by the U.S. Attorney's Office for the Southern District of New York for allegedly operating an illegal gambling business, as part of a 30 plus defendant indictment involving racketeering charges, illegal gambling and money-laundering.
Represented and advised cryptocurrency and blockchain technology companies in connection with initial coin offerings (ICO) and the SEC's Division of Corporation Finance.
Successfully defended graduate school professor in Title IX investigation involving allegations of sexual misconduct with students.
Secured a sentence of probation with no prison term on behalf of a former manager of a public company in a high-profile insider trading prosecution by the U.S. Attorney's Office for the Southern District of New York.
Negotiated a misdemeanor plea with no prison term on behalf of the former Budget Director of the Town of East Hampton who was charged in a New York State indictment with securities fraud and mismanagement of the Town's community preservation fund.
Persuaded the U.S. Attorney's Office for the Southern District of New York that no prosecution was warranted on behalf of an individual who was the subject of a federal criminal investigation into allegations of conspiracy with Marc Dreier to impersonate holders of fictitious securities.
Secured immunity for the president of an environmental company in connection with a prosecution by the Antitrust Division of the U.S. Department of Justice.
Persuaded the U.S. Attorney's Office and the SEC not to charge a hedge fund employee in connection with an insider-trading internal investigation conducted by the fund.
Negotiated a settlement on behalf of a not-for-profit CEO who was the target of an investigation by the Charities Bureau of the New York Attorney General's Office.
Persuaded the U.S. Attorney's Office not to charge the director of billing for a large medical practice, who was the subject of a healthcare fraud investigation.
Persuaded the SEC, pursuant to a successful "Wells" submission, not to charge a former board member of a public company in a fraudulent disclosure and stock manipulation case.
Served as internal monitor on behalf of a multi-national fashion company for which we trained the Chief Financial Officer and other employees regarding compliance with tax rules in connection with certain cash sales.
Persuaded FINRA to issue only a cautionary letter for allegedly submitting false business expense reimbursements.
Obtained no action letter from FINRA following investigation into allegations of pre-arranged trades.
Testimonials
Ms. Serpe's high level of professionalism is exceeded by her keen and quick mind. She does not hesitate to tell you where you stand, patient in discussing the practical implications of the legalities swirling around you, and her sincerity shows in walking you through your options. I would not hesitate to recommend her for your needs and for you to follow her directions. The path she sets for you will help lead you out of whatever unfortunate circumstance you might find yourself.

Charlie M.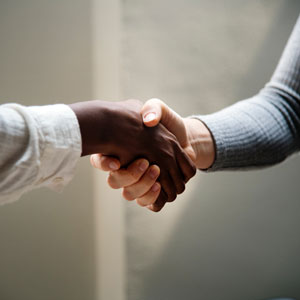 I think Paul Ryan differentiates himself by being very focused and responsive. In each of my cases, he: (1) immediately worked to get up to speed and resolve the situation as quickly and efficiently as possible; and (2) always answered/returned my calls and emails promptly. I was happy with both the resolution process (time requirement and cost for me) and the resolution of each inquiry. In each of my cases, Paul facilitated a brief interaction with the SEC which resulted in them ending their inquiries without prosecution.

James H.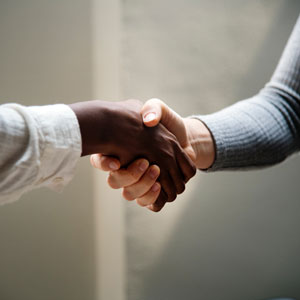 My experience with Serpe Ryan was excellent. Both Silvia Serpe and Paul Ryan are uniquely qualified to bring broad perspective to cases given their varied backgrounds. Serpe Ryan was highly responsive, proactive and thoughtful from our very first meeting throughout the entire process. They always dug in to ensure they fully understood my needs, gave us the best opportunity for success and made me feel like their most important client. I highly recommend Paul, Silvia, and their team and have the utmost respect for their work and advice!

Joe R.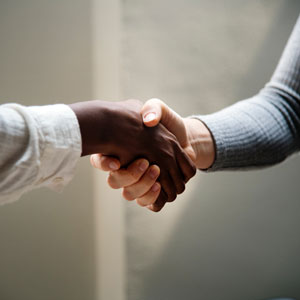 Paul Ryan and the Serpe Ryan team helped me through a very emotional multifaceted case. I truly felt they believed in me and my integrity and helped me practice patience through a long, frustrating process. Paul was always available, responsive and insightful. Serpe Ryan is professional, accommodating, direct, and did a masterful job orchestrating the lawsuit.

H.R.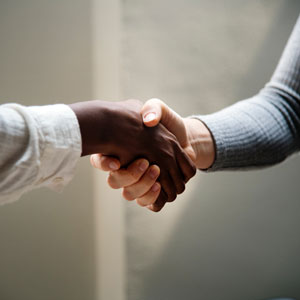 Serpe Ryan is an outstanding firm with experienced professionals that deliver exceptional results. Silvia and Paul's qualifications and knowledge are superior and they do not miss a beat. They are honest and on point with everything and make you feel comfortable the whole way, regardless of the temperature of the situation.

P.I.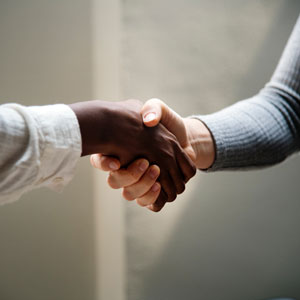 Paul W. Ryan is courteous and a tenacious fighter. I felt like a high priority to him through our experience. He is well versed and gave very good advice. He was also a bulldog when it was necessary. I HIGHLY recommend this firm.

Joseph Z.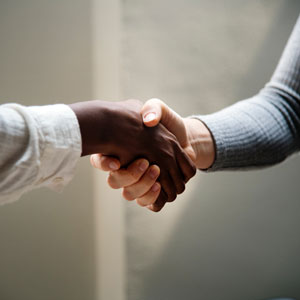 Serpe Ryan is the Go-To firm for top-shelf legal representation. Ms. Serpe is an excellent attorney and will represent your interests in the most proficient and professional way possible.

F. Ramirez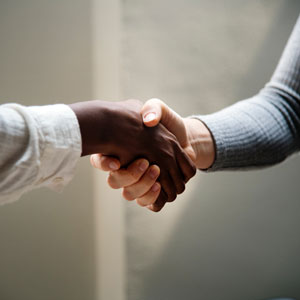 I met Silvia at the most difficult moment of my life - I was prosecuted by the federal government and the SEC for insider trading. Silvia and her partner Paul worked as a team to represent me for both criminal and civil cases with the SEC. They negotiated with the SEC to reduce the size of my fine. During sentencing, Silvia also helped me to negotiate better terms of my supervised release. I highly recommend Silvia and Paul, for their deep knowledge, compassion, dedication, and willingness to put extra effort to fight for their clients.

Dimitry B.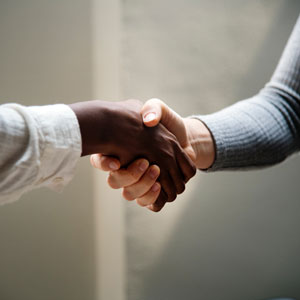 During a time in my life when it seemed as if the walls were closing in on me, Silvia Serpe and Paul Ryan settled me down and lifted me up and then skillfully guided me back to a better place. I cannot say enough about the professionalism and compassion these two amazing attorneys displayed in handling me, and my complex case.

Sam B.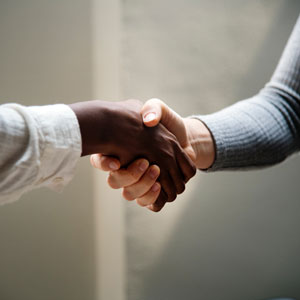 I came to Serpe Ryan LLP regarding a legal dispute around a complex financial dispute and little hope of ever recovering what was owed to me. The team quickly came to understand the matter, the opposing party, and worked with me in a highly responsive manner to far exceed the outcome I had expected. Serpe Ryan LLP offers both the high talent of a white-shoe firm alongside the practicality and responsiveness that comes with working with a boutique practice.

Alexander B.