Founding Partner
Silvia L. Serpe is a seasoned litigator and an effective criminal and government enforcement defense lawyer who has successfully tried numerous cases in a variety of forums. She secured a rare win against the SEC in a high-profile case involving insider trading, which was covered by the Wall Street Journal. Based on the strength of the trial evidence, the Commission later affirmed the decision. In its coverage of the Commission's decision, the New York Times noted that the win on appeal "marked a rare loss" for the SEC.
In her civil practice, Silvia aggressively advocates on behalf of her clients. In a case covered by the New York Times, her client was the sole defendant dismissed from a major art fraud case prior to trial. For more press coverage of Serpe Ryan's cases, see News.
Before co-founding Serpe Ryan LLP, Silvia had a diverse practice in both the government and private sector. For five years, she served as an Assistant U.S. Attorney (AUSA) in the Civil Division of the U.S. Attorney's Office for the Southern District of New York. She represented the United States in a variety of defensive and affirmative civil litigation, including civil rights disputes, statutory and constitutional challenges, employment discrimination, health care fraud, environmental disputes, and complex tax disputes. As an AUSA, she also investigated and prosecuted businesses for violations of various federal statutes.
Prior to serving in the U.S. Attorney's Office, Silvia spent several years in private practice. She began her career as a litigator with Davis Polk & Wardwell, where she was a key member of three trial teams. She later honed her trial advocacy and negotiation skills at a small litigation and white-collar criminal defense boutique firm in New York. She also served as a law clerk to the Honorable Sidney H. Stein of the United States District Court for the Southern District of New York.
A hands-on advisor and skilled litigator, Silvia is a passionate and dedicated advocate on behalf of her clients.
Honors
Top 50: Women New York – Metro Super Lawyers annually since 2018
New York Metro Super Lawyer annually since 2015
Top 100 Trial Lawyer by the National Trial Lawyers annually since 2014
America's Top 100 Attorneys annually since 2014
10 Best Criminal Law Attorneys by the American Institute of Criminal Law Attorneys, 2018
Professional Associations
New York Council of Defense Lawyers
The New York State Bar Association's Committee on White Collar Criminal Litigation
National Association of Criminal Defense Lawyers
Women-Owned Law, Founders Circle Sponsor
Women's White Collar Defense Association
New York City Bar Association's Women in the Legal Profession: White Collar Crime Subcommittee
Federal Bar Council
Association of the Bar of the City of New York
Publications & Lectures
Panelist: Trial Advocacy Training by the Federal Bar Council (2018, 2019)
Presenter: Recent Developments in Insider Trading Law (2016)
Presenter: SEC Administrative Proceedings: Winning on the SEC's Home Court (2016)
Panelist: Insider Trading: New Developments (2015)
Panelist: Collections and the Enforcement of Money Judgments, NYSBA CLE (2010, 2011).
Contributing Author: Defending Federal Criminal Cases: Attacking the Government's Proof (Diana D. Parker, ed., 2007 – 2011).
Education
J.D., Cornell Law School, cum laude, Note Editor for the Cornell Law Review
B.A., Cornell University, magna cum laude, Phi Beta Kappa
Clerkship
The Honorable Sidney H. Stein, United States District Court, S.D.N.Y.
Admissions
New York
U.S. District Court for the Southern District of New York
U.S. District Court for the Eastern District of New York
U.S. Court of Appeals for the Second Circuit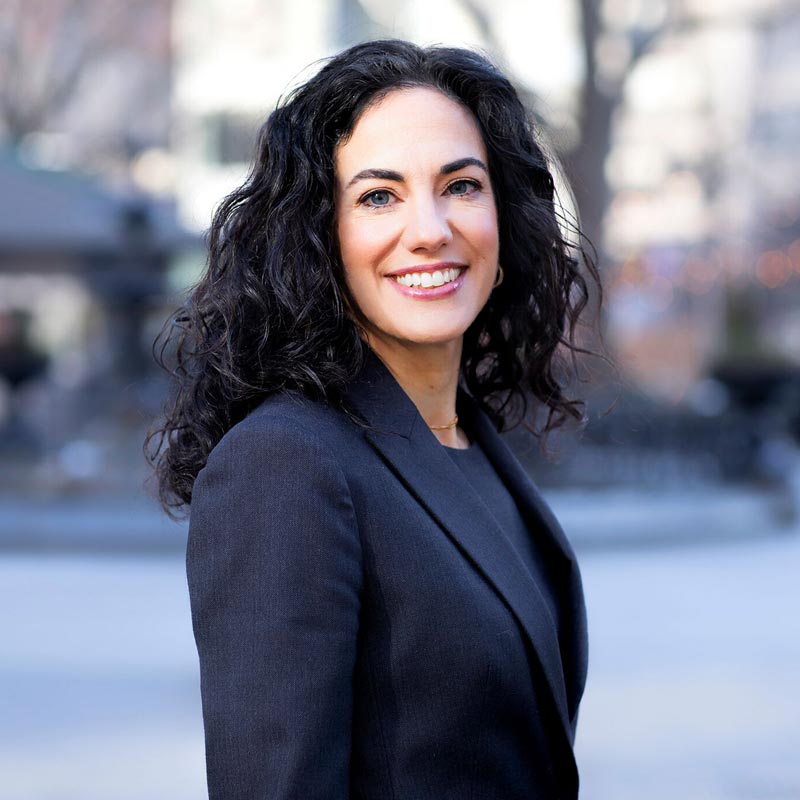 Silvia L. Serpe
Selected In SELECTED IN 2015


THOMSON REUTERS
Testimonials
I met Silvia at the most difficult moment of my life - I was prosecuted by the federal government and the SEC for insider trading. Silvia and her partner Paul worked as a team to represent me for both criminal and civil cases with the SEC. They negotiated with the SEC to reduce the size of my fine. During sentencing, Silvia also helped me to negotiate better terms of my supervised release. I highly recommend Silvia and Paul, for their deep knowledge, compassion, dedication, and willingness to put extra effort to fight for their clients.

Dimitry B.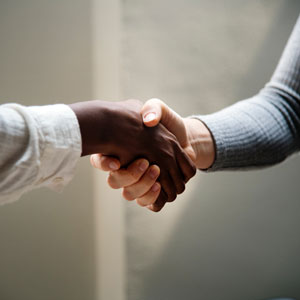 I think Paul Ryan differentiates himself by being very focused and responsive. In each of my cases, he: (1) immediately worked to get up to speed and resolve the situation as quickly and efficiently as possible; and (2) always answered/returned my calls and emails promptly. I was happy with both the resolution process (time requirement and cost for me) and the resolution of each inquiry. In each of my cases, Paul facilitated a brief interaction with the SEC which resulted in them ending their inquiries without prosecution.

James H.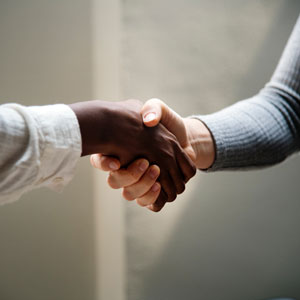 During a time in my life when it seemed as if the walls were closing in on me, Silvia Serpe and Paul Ryan settled me down and lifted me up and then skillfully guided me back to a better place. I cannot say enough about the professionalism and compassion these two amazing attorneys displayed in handling me, and my complex case.

Sam B.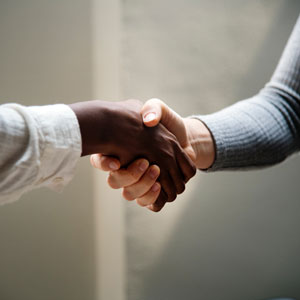 Paul Ryan is an amazing lawyer. Beyond being knowledgeable, he's always available. He makes every effort to accommodate you as a priority, whether it's in the preparation process or beyond. Most importantly, Paul has a natural way of conveying trust that I rarely encountered before. Very early on, he gave me complete confidence that he was best suited to represent me. Paul is a gem, and I highly recommend him!

Nicolas C.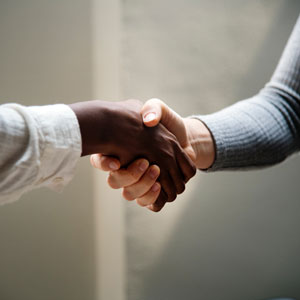 Serpe Ryan is the Go-To firm for top-shelf legal representation. Ms. Serpe is an excellent attorney and will represent your interests in the most proficient and professional way possible.

F. Ramirez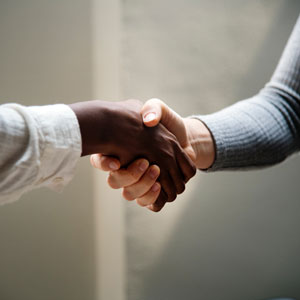 Paul W. Ryan is courteous and a tenacious fighter. I felt like a high priority to him through our experience. He is well versed and gave very good advice. He was also a bulldog when it was necessary. I HIGHLY recommend this firm.

Joseph Z.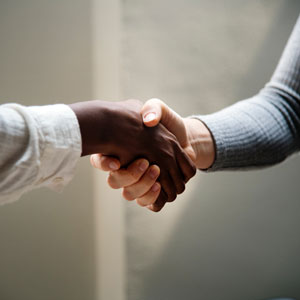 Serpe Ryan is an outstanding firm with experienced professionals that deliver exceptional results. Silvia and Paul's qualifications and knowledge are superior and they do not miss a beat. They are honest and on point with everything and make you feel comfortable the whole way, regardless of the temperature of the situation.

P.I.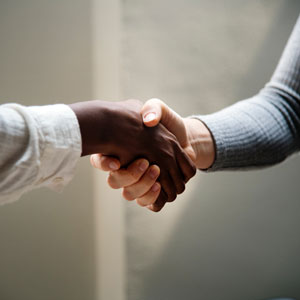 Silvia Serpe has represented my company, Kaleidoscope Learning, for over a decade. She's thoughtful, responsive, and we always feel that we get tremendous value from the time that Silvia spends working with us--she sees things from a big-picture perspective and helps us think through our ideal results in any particular situation.

David G.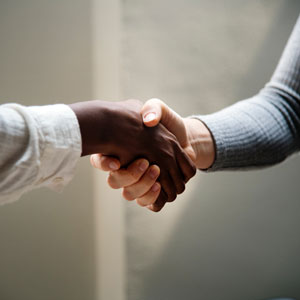 The law firm of Serpe Ryan LLP was obtained for me by my employer. From my first meeting to the last interview with the Government, it couldn't have gone better. Both Paul and Silvia were professional and knowledgeable; they prepared me for my meetings with such ease and expertise. They made a very unique experience as pleasant as possible.

Gail P.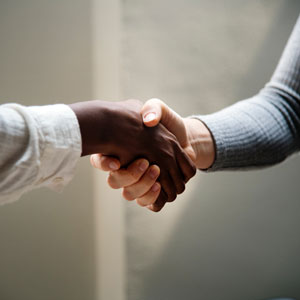 I had the distinct pleasure and privilege to work with and learn from Silvia Serpe. Anytime I am involved in a complicated legal case I seek her guidance, which is indispensable to me and has allowed me to grow professionally.

Irina S.